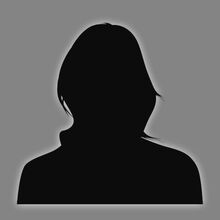 "It seems I was always supposed to tell the story. So, without any further delay, the following report is the first of seven."
Lia Haddock
is an investigative reporter with American Public Radio and narrator of season 1 of
Limetown
. Motivated to become a journalist by her intense need to find her uncle (
Emile Haddock)
, as well as uncover the truth to what happened in Limetown during The Panic, she must survive the dangers of clearing away conspiracy that many would kill to keep intact.
Lia appears in all of the first season (save the minisodes). As of "Episode 6: Cost-Benefit Analysis," she is missing.
Known Associates
Edit
Mark Green (APR Producer)
"What makes the Limetown tragedy unique, what makes it worth a continuing discussion, in spite of the collective moving on, is the complete lack of context. In the 10 years since, no one group or individual has taken responsibility. No explanations have been uncovered, or given with any credibility and, most tragically, no survivors have been found."

This is Lia Haddock. The clip you just heard is a fair one. Since the death of Max, I have grappled with the central question of if I should continue. To be completely honest, I was very close to saying "No" and walking away. To say the least, this has taken a toll on me, my family, and everyone with whom I have spoken. But then I received a phone call from the one person who could convince me otherwise, Max Finlayson's ex-wife Deirdre Wells. She wants to tell her story ... And I owe her that. You'll hear our conversation on Monday.