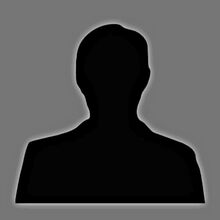 Daniel Rassmueller is the former leader of the Limetown task force and resident of The Bridge. Before his stint as Emile's bodyguard, he worked as Emile's bodyguard.
Daniel is first mentioned by Eugene in the season 2 episode "London" as the man who abducted Lia Haddock. Eugene then reveals that he assisted Daniel with the annual payments to Limetown survivors.
In "Bordeaux", Sylvia tells Charley that Daniel has been killing Limetown survivors for the past 10 years. He caught up to her in Sydney, Australia, when she was sixteen years old, during which he searched her scalp for the tech. He was last known
In "Halifax", Maggie reveals insight into Daniel's life at The Bridge.
Daniel has appeared in three recordings. The first is from 45 days before The Panic during the episode "London". He is introduced as the new leader of the task force, and convinces Lenore & the conference members to keep the tech-activated members of Limetown alive to study the long-term effects. In doing so, he claimed responsibility for the survivors. In the second recording played in the same episode, known as the second "Rassmueller tape," a panicked Daniel notes that "the children are screaming" despite the fact that the children are dead. The third, the mini-episode "The Cortez KO", features Daniel losing at the last second to an unknown Cortez during a boxing match.
Relationships
Edit
Emile Haddock (bodyguard)